For the better part of the last 10 years I've been "getting things online" and startups off the ground. My previous successes include co-founding tado° (raised >200m €) and being CTO at ProGlove (500m € exit)
I want to help ambitious founders like you to do the same!
So if you are working on important problems such as
climate change
sustainable living
keeping people mentally & physically healthy
…
where technology is a key part of the solution, reach out to me!
How I can help
I'd be happy to help you by sharing my experience with you and if there's a fit, I will invest at Pre-Seed and Seed stage.
Here's a short text so you can see what working with me is like: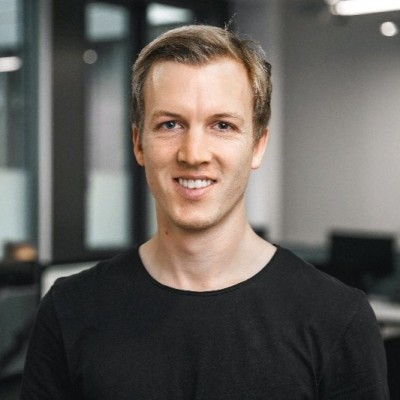 Within the development of a new consumer electronics device, Valentin contributed as a freelance consultant. His extensive experience in the development of IoT products, guided us in defining the key features and technologies. At the end of the project, working prototypes successfully demonstrated the concept. We would be glad to work with him again and recommend him without hesitation.
Reach out to me